Cut OFF Time for Mountain Bikers is 2:15 pm.
If your Mountain Biker is not back by 2:15 pm- the Road Biker starts the leg! Meet them at Cornwall Beach! Cut OFF Time for MB leg does not apply to Chinook (solo).
Miles 1-2: South out of Lake Padden Park along Samish Way over I-5 heading down to Lake Samish.
Mile 3: Wind downhill to N. Lk. Samish.
Mile 4: Past Lake Samish Park, over the bridge, left onto West Lake Samish Road.
Miles 5-7: Along the West side of Lake Samish to Nulle Road.
Mile 7: Left on Nulle Road along the south end of the lake.
Miles 8-9: Heading North along East Lake Samish Road to intersection of North Samish Road. Stop at intersection.
Mile 10: Climb uphill on North Samish Road to Samish Way.
Miles 11-16: Along Old Samish Road in the shadows of Chuckanut Mountain. Right on Chuckanut Drive heading back towards town.
Miles 16-17: North on Chuckanut Drive.
NEW FINISH: Fairhaven Middle School
Bellingham Police will be directing traffic at the Traffic Light at the intersection of Chuckanut Drive, 12th Street, Hawthorne Road. and Parkridge Road.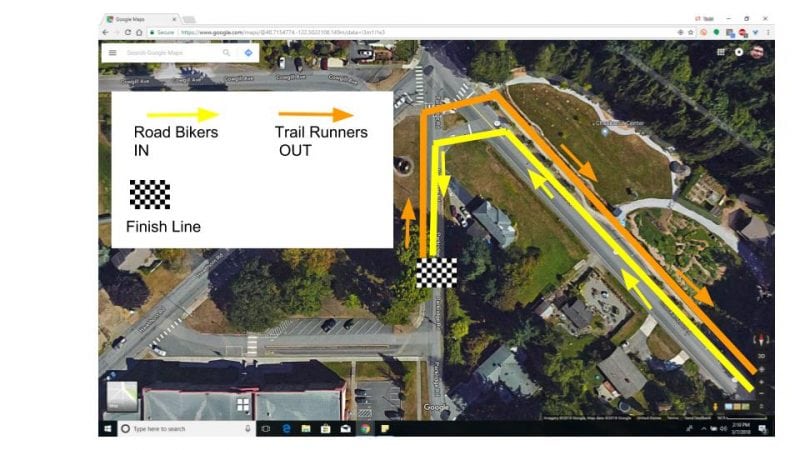 Road bikers will cross over and enter Parkridge Road via the southbound lane that will be closed to vehicles. Uphill finish to tag Trail Runners.
Finish: In order for us to see your number and make sure your team can connect with you, please sit up on your bike and slow down as you come in.
(Est. time 55 min.)
Rules: You must obey all posted traffic signs- follow the rules of the road. Please.
You may draft with others. If you encounter somebody that needs help, please stop to assist.
Parking:
At Padden: Please park on the right side of Wilkin Ave. or within the park. It would be great if you rode up, took the bus or carpooled with some friends. Space is limited. The WTA Bus is #43 – Yew Street- it leaves downtown at 11:25 am.
In Fairhaven: Park in the upper lot of Fairhaven Middle School or along Hawthorne Rd.
Equipment:
Bike equipped for road
Helmet required at all times
Water
Spare tube and repair kit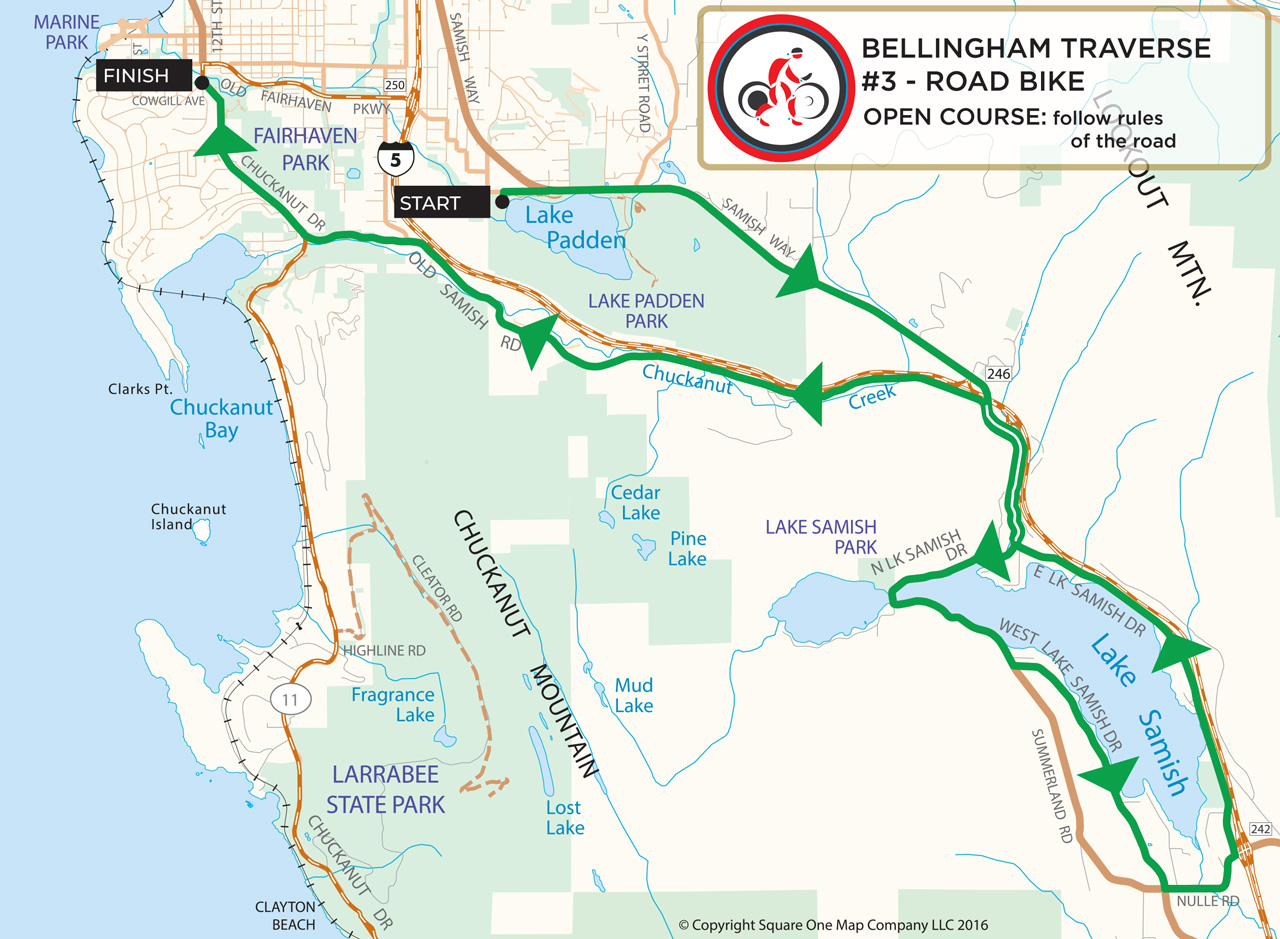 Traverse Course
Click the icon for specific race leg information:
Traverse Sponsors