This is where the fun is! Your entire team gets to do this leg together.
Start: Cornwall Beach. Across the train tracks and UP Wharf Street. (Please wait for Trains) Left on to the South Bay Trail past the HUB to the Boundary Bay Finish Line to drink fresh Traverse Red IPA.
It is up to you and your teammates to get your boat over to the parking lot / grassy area. This way you will know where it is when you come back to pick it up.
Boats must be picked up by 5:30.
WARNING: The Beer is Fresh and Cold!
(Est. time 10 min.) (time may vary to finish beer)
A reminder that the Traverse is all about FUN and the final Team Trek is a big part of that. Do whatever you need to do to stay together & hang with your cramping paddler – hold hands, link arms, tie yourselves together for a giant three-legged race, whatever it takes. For added incentive, your finish time will be based on your last teammate to finish.
Equipment:
Running Shoes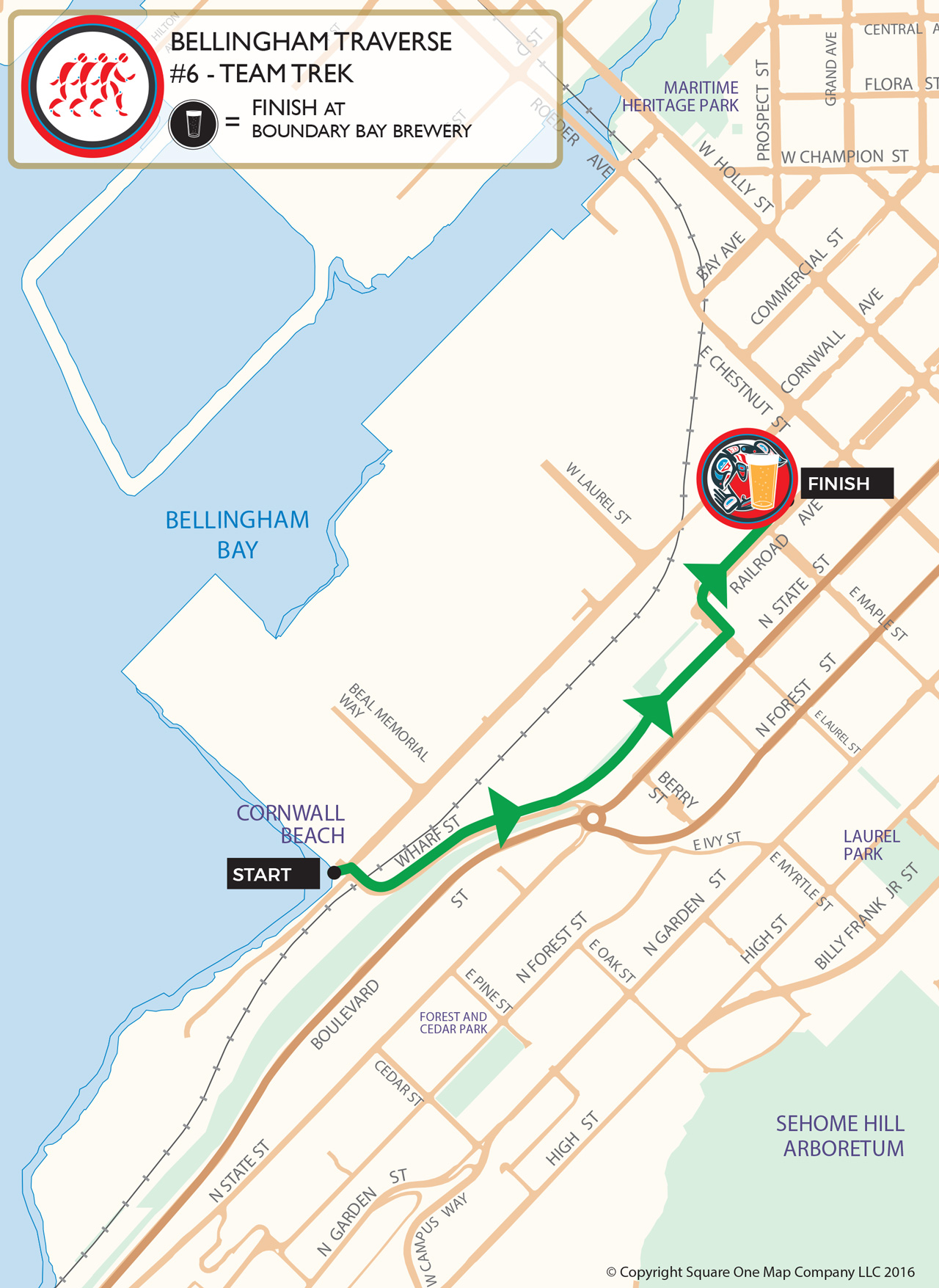 Traverse Course
Click the icon for specific race leg information:
Traverse Sponsors