Start at Fairhaven Middle School. Runners will run down the sidewalk to the intersection. Bellingham Police Traffic Control will guide you across the crosswalk. Continue Run south on the sidewalk on the east side of Chuckanut Drive (orange line in diagram below).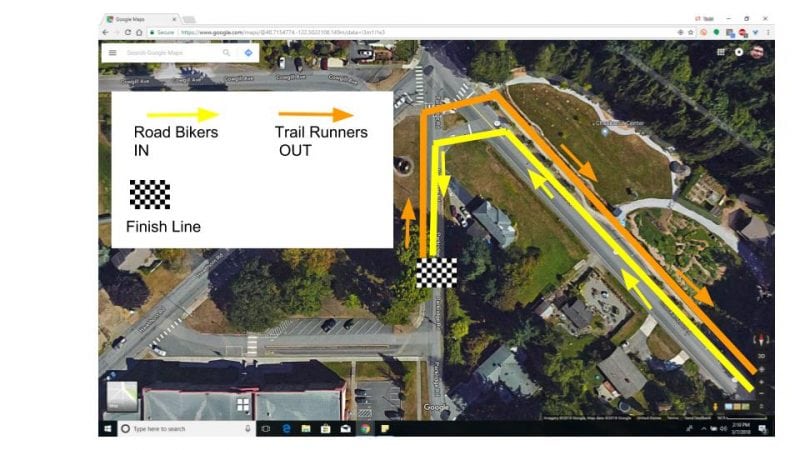 Runners will follow the route into Fairhaven Park and wind through the woods in the forest. The labyrinth of trails makes for some fun twists and turns. We mark the course so you can find your way in and out.
Total: 3.4 miles.
(Est. time 30 min.)
Parking is available in the upper lots of Fairhaven Middle School and along Hawthorne Road.
Equipment:
Running shoes equipped for trails
Water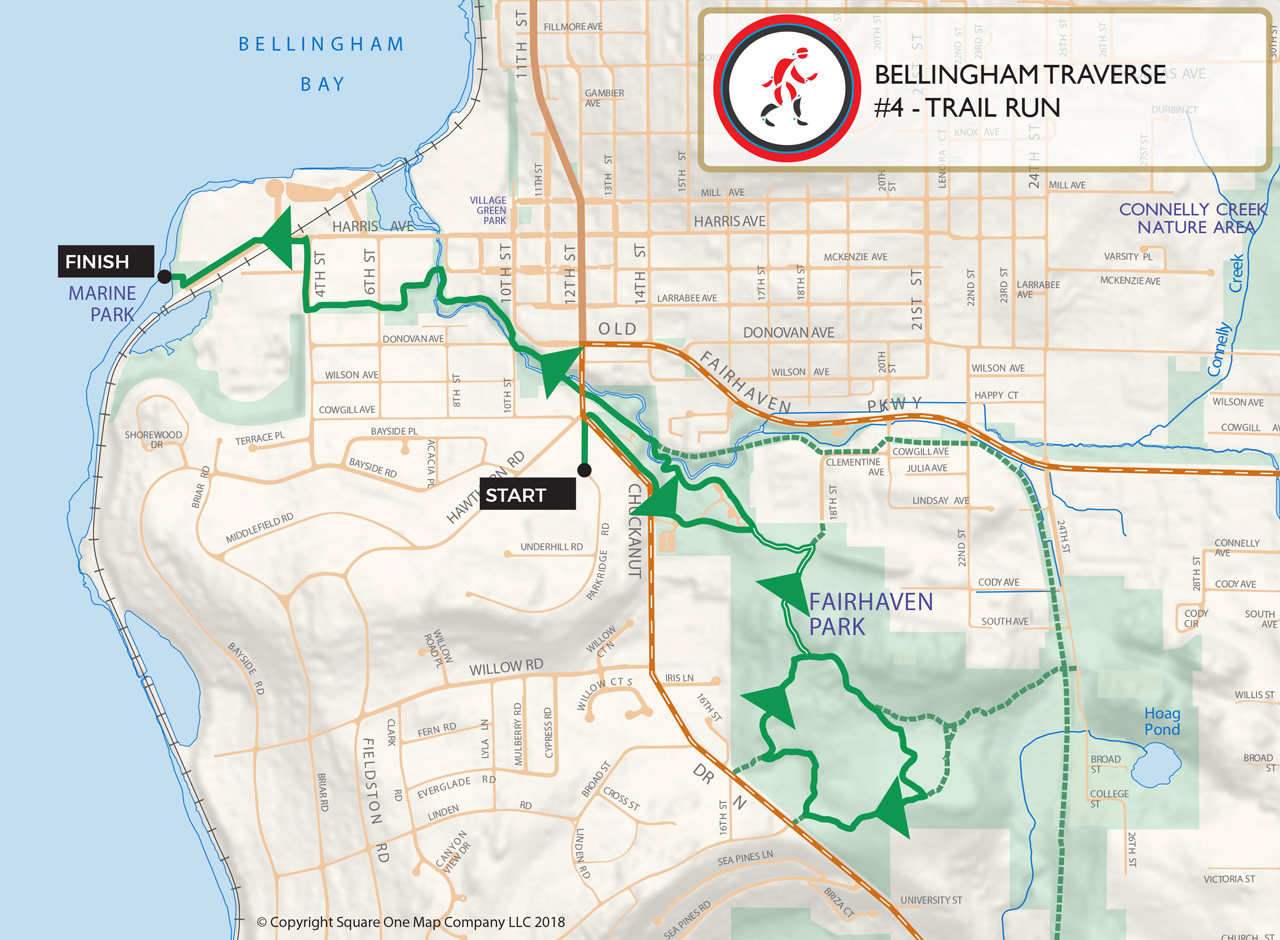 Traverse Course
Click the icon for specific race leg information:
Traverse Sponsors